Can you learn a language through music? Probably not.
You aren't going to learn the proper rules of grammar. You aren't going to
learn essential phrases
, like how to order something at a restaurant or how to ask for directions. You probably aren't even going to learn 
how to introduce yourself.
However, while it would be illogical to rely solely on music to learn a language, it can definitely aid your studies.
This is true for learning 
Japanese.
Here are a few reasons why music CAN help you learn Japanese:
1. Music can help you remember!
Ever had a song stuck in your head? Music stimulates memorization naturally. So while you're singing your favorite Japanese pop song every night before bed, you'll be working on your language skills at the same time! How's that for practicing Japanese?
2. Practice on the go!
With modern technology, you can listen to music anywhere. The convenience of music is what makes it the perfect way to supplement your Japanese language studies. On the bus, in a cafe, stuck in traffic…just turn on your car stereo or plug in your headphone and go!
3. Learn about the culture!
This is one of the coolest things about listening to popular music from Japan. You're able to dive in and experience a piece of the culture first-hand. By doing this, you can familiarize yourself with the current trends, slang, idols and 
actors of Japan!
4. Bring life your studies to life!
We all know that reading through notes can get boring, so why not spice up your studies a little? Music is fun and relaxing. Whether you want to dance on your bed to techno or unwind in your backyard to a soothing melody, nothing beats a study break that actually helps your studying.
And without further ado, here are our five songs that will help improve your Japanese:
1. Kyary Pamyu Pamyu - PON PON PON

Known to many as the "J-Pop Princess," Kyary Pamyu Pamyu is one of the most popular and recognized Japanese pop idols today. From her extremely catchy songs, to her unique and trendy Harajuku style, Kyary Pamyu Pamyu is a truly one-of-a-kind recording artist. PON PON PON was Kyary's first single and her most popular song to date. The song has an upbeat nature that's sure to have you cranking up the volume a few seconds in. Many of the lyrics are repeated throughout the song, making it easy to sing along to after you've heard it a few times. The chorus is simple, fun and manageable for any Japanese learner! Make sure you check out the song's iconic music video. Its crazy and colorful scenes have made it the most viewed J-Pop music video of all-time!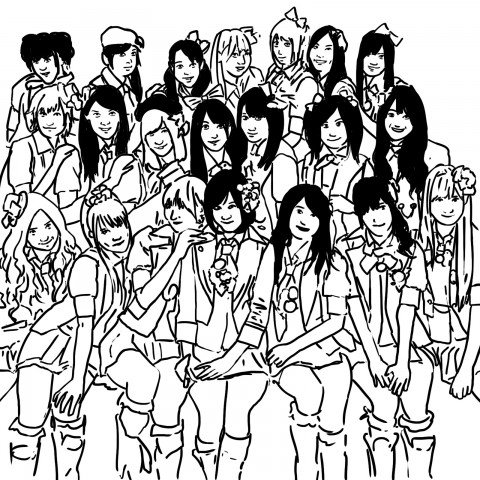 2. AKB48 - Koi Suru Fortune Cookie

Formed in 2005 and named after the bustling Akihabara district in Tokyo, AKB48 has established itself as the most well-known idol group in Japan. Though AKB48 started out with 48 original members, the group has since then expanded to include over 140 girls. Koi Suru Fortune Cookie is a cheerful track by the group that will brighten anyone's day. The song is included in this list because of its sing-along nature. The slow-paced lyrics are easy to follow and fun to listen to. Koi Suru Fortune Cookie even has its own dance that was made popular in AKB48's music video for the song!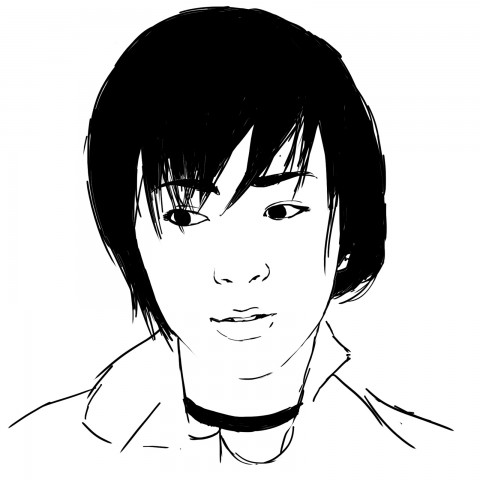 3. Utada Hikaru - Flavor of Life

Raised in both the United States and Japan, Hikaru Utada is widely recognized around the world for her remarkable musical talent. In fact, she even managed to become one of the best-selling artists of all-time in Japan before her 30th birthday! While we could have chosen a number of Utada's songs, Flavor of Life makes the cut because of its slow and smooth melody. The pace of the song is calming and will not overwhelm beginners. If you're into video games, check out the soundtrack for Kingdom Hearts, which features a few of Utada's other popular songs!
4. Perfume - Polyrhythm

Perfume is a popular Japanese idol group from the Hiroshima Prefecture of Japan. The group is known for their electro beats and processed vocals. Polyrhythm is the group's most well-known song. There are numerous covers of the track on YouTube and it has been featured in countless J-pop compilation albums. Though the song sports a fast-paced, techno beat, the lyrics are clear and can be followed fairly easily! Did you know that Perfume has the same producer as fellow-list member Kyary Pamyu Pamyu?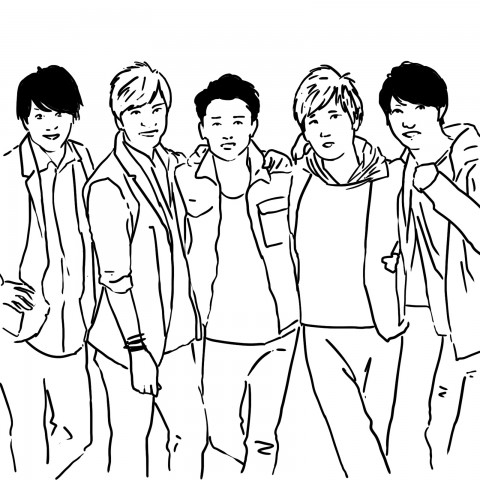 5. Arashi - Bittersweet

Arashi is a popular Japanese boy band. They've been around for over fifteen years and have sold millions and millions of records in Japan. Their latest album The Digitalian was released in 2014 and features the song Bittersweet. The song is very pleasing to the ears and is a must-listen if you are interested in Japanese boy bands! There are thirteen studio albums and a number of singles in popular movie soundtracks to choose from, so you won't be lacking in choices if you find yourself interested in Arashi!
What's your favorite Japanese song?
Click here to leave a comment!